WELCOME!
The Qwuloolt Estuary is located within the Snohomish River floodplain, approximately three miles upstream from its outlet to Puget Sound and within Marysville city limits.
Historically, the area was tidal marsh and forest scrub-shrub habitat, interlaced by tidal channels, mudflats and streams. Prior to the levee breach on August 28, 2015, for over a hundred years the project area had been cut off from the natural influences of the Snohomish River and Salish Sea tides by levees, drained by ditches instead of stream channels, and characterized by a monoculture of invasive reed canary grass instead of native shrubs and grasses. Through the cooperation of its many partners, this project has retuned the historic and natural influences of the river and tides to the Qwuloolt.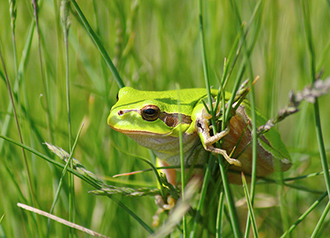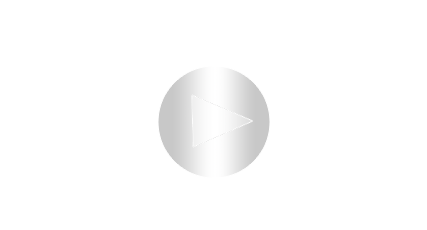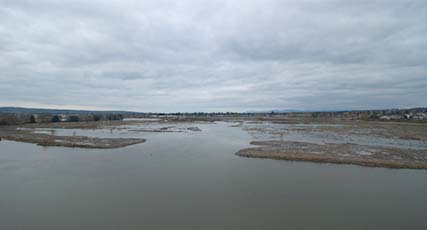 LIVE! SEE OUR WEBCAM
Through a collaboration of staff and resources from the NOAA Northwest Fisheries Science Center and the Tulalip Tribes, a webcam was installed across from the center of the levee breach on Ebey Slough during the week prior to the breach that occurred on August 28, 2015. The webcam has already provided valuable quantitative and qualitative scientific data for analyses of patterns before, during, and after estuarine restoration, and has proved as important in public education and outreach. We look forward to the evolution of Qwuloolt as it progresses towards further restoration, and the understanding gained through the continued operation of this webcam. We anticipate the installation of other webcams along the perimeter of the site, which will be dependent on future resources. We encourage you to explore the Qwuloolt site of tidal reconnection through this dynamic resource and gain your own understanding of the project.
Remembering Casey Rice
Casey Rice at NOAA, who was a perennial and vocal champion for the Qwuloolt Estuary Restoration Project and Salish Sea estuarine restoration and science, passed away at his home on June 2, 2016. Along with being a trusted colleague and friend to many, among his multiple duties he led scientific monitoring efforts for the Snohomish Basin Estuary and the Qwuloolt Estuary Restoration Project and led the efforts to procure and install the time-lapse camera opposite the breach site and accessible on this webpage. We remember and honor his legacy and impact on Qwuloolt, the Snohomish, and the Salish Sea. For further remembrance please click here:
https://www.nwfsc.noaa.gov/news/features/in_memoriam/index.cfm